'If your story had a soundtrack, what would it be?'
I commonly ask fellow writers this question. Writing – good writing – moves to a rhythm and flows in the same manner as music. This staging of words is most easily witnessed in movies, where the pacing of the tale is echoed by both the lens and musical score. Thus action lovers steer clear of flicks full of scenes filmed in soft focus and set to Pachelbel Canon in D.
I write best to silence. But before I begin laying down the words, I must listen to what my characters have to say. These imaginary souls begin whispering while cooking dinner, exercising and taking a shower. As their stories unfold and shift, their actions begin attaching to music. The songs are played while the research gathers.
We hear how we feel. Empathy is strung along the notes. This is what I hope to achieve in words: the tone, the tempo, of the writing portraying the mood of the character and the emotion of the storyline. But my mornings begin with the clutter of the everyday: feeding a dog, taking kids to school and working through my physio routine. When I do reach my desk, I am greeted by a plethora of cyber duties. By the time the e-noise has been damped, my brain is far from the awaiting manuscript. It often requires another cup of coffee (or three) and music in order to sink back into the words. When my head is in the right space, the music is turned off and I begin to type.
The songs I played during the course of creating This Day shifted with the hours of the tale. The music put in me in Ella's head. It helped me connect with Bart – he, who, by the time the reader meets him, is closed off to the world, even to his wife. It would be cumbersome to mention every song I used over the three years between idea and publication. But if I were to pluck a chunk of the music and try to arrange them along the storyline they'd go something like this: Tracy Chapman's At This Point In My Life, P!nk's Try, Florence and The Machine's Shake it Out, Pentatonix's Say Something, Leonard Cohen's Hallelujah, Billie Myers' Kiss the Rain, Bastille's Overjoyed (Acapella).
The song list tells the narrative well enough, in its own abstract way. But there is one song that sums up the heart of the tale better than the rest. Oddly enough, I didn't come across Bastille's Flaws (Acoustic) until well after the first draft was written. It altered how I viewed my work. When I began working on This Day I thought I was writing to the mantra: pick yourself up and try, try again. Which Ella does, in her own way – try. And yes, the story is, very much, about that. But after listening to Bastille's pleading ode, I realised there is an underlying theme to all the music I'd been gravitating towards. The song made see that underneath the words was a simple portrait of two deeply damaged souls – Ella and Bart – who, despite their privilege, have suffered through a tragedy. An experience that left them both deeply changed. Flawed. The days of covering up their faults or putting a positive spin on their failings, are over. Yet, these two characters are still reaching out to each other, in their own dysfunctional way. I didn't set out to write a love story. But, upon reflection, I may have accidentally done exactly that.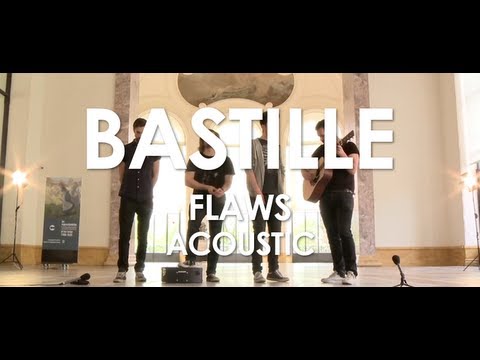 This Day is available in book stores around South Africa. For those without access to a local book store, you can find it online: Loot, Kalahari, Exclus!ves, African Book Collective and Amazon (both paper and Kindle).