Short Story Day Africa on Nina Steyn
Help Make Short Story Day Africa 2014 a Success!
Please Click HERE To Donate!
As Short Story Day Africa was getting ready to launch our YA and Kids competitions for 2014 (now live!) we noticed something interesting about Nina Steyn. In 2012 she was a winner in the SSDA children's category for 'The Murderous Scarf' and in 2013 she was a winner in the SSDA 10-13 year old category for  'The Truthful Answer', which was a retelling of 'The Riddle of the Sphinx'. We simply had to find out more about this young talented writer. So we sent Tiah Beautement out on another interview.

TB: You were one of the few (if only) entrant to rewrite a Greek Tale. What attracts you to Greek Mythology?
NS: I have always enjoyed it ever since I stole books on Greek mythology out of my brother's room. I really find all the historical facts and the Greek Gods fascinating, but what I really enjoy is all the tales, because there is always action, romance and tragedy involved. The stories were so well-told, even though they are centuries old.
TB: Which other characters or tales from the Greeks do you enjoy?
NS: My favourite character is Athena, the goddess of art, wisdom and war. I like it when females in stories are tough, intelligent and strong-willed. My favourite tale is The Iliad, or also known as the Trojan horse or the war of Troy, but I also enjoy Modern Greek stories like the Percy Jackson series.
TB: My son and nephew are also crazy about the Percy Jackson series. Confess, I have not read it.  Nor have I been to Greece. Do you wish to visit the country someday?

NS: Oh, I dream of visiting Greece. One of my friends travel to Greece often and I wish I could just cram myself in a suitcase and go along with them. My mom would love to see the Acropolis, so I'm going to try to twist her arm and convince her to let us travel to Greece.
TB: I can't lie, this line from 'The Truthful Answer' caught my eye: 'For over a century, Mossel Bay has been plagued by a creature that is so horrifying that the very mention of its name sends shivers down your spine.' Eeek! What is your favourite part of the story?
NS: My favourite part is when the teens turns into animals that they resemble the most. It makes you think about what type of person you are and which animal your parents resemble the most. My dad is definitely an elephant.
TB: Your story also reminded me a bit of The Hunger Games. Have you read it?
NS: I am a huge fan and have read all three books. Plus, I watched both The Hunger Games and Catching Fire.
TB: How much influence does music have in your writing?
NS: I think music has a fairly big influence on my writing. My favourite part of listening to music is hearing all the lyrics and trying to figure out what lesson the song is trying to teach us. Music is similar to writing stories, as there is always a reason for writing it and a message behind it.
TB: If 'The Truthful Answer' had a soundtrack, what would it be?
NS: I would use the song, Demons, by Imagine Dragons. It is one of my personal favourites and has a similar message to the story.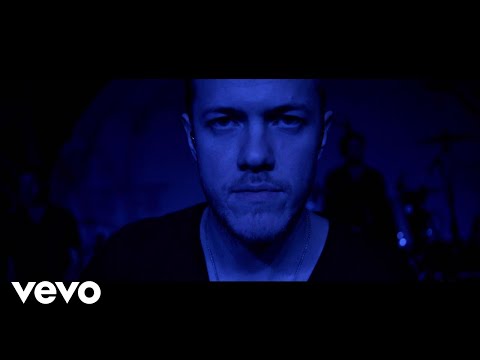 TB: How wrote in your bio that you enjoy baking. What about the process to do you enjoy?
NS: Any normal person would say that they enjoy eating the delicious finished product, but I love the part where you can make something complex and amazing by using only simple ingredients. I also love experimenting with flavours. The only part of baking I really loathe is the cleaning up and all that dishes to wash.
TB: You also stated in your bio that you read. (Fab!) What are some of the books you've been reading in the last 12 months?
NS: I have been reading some bestselling books like The Host, The Hunger Games trilogy , Divergent and the Percy Jackson series, but I'm still searching in all the local bookstores for some lovely books to consume.
TB: Glad to hear you are finding time to read. Additionally, you mentioned writing poetry. Do you have one or two you'd like to share?
NS: Of course. Here is one I quickly wrote just now:
I love writing poems!
It fills my heart with joy and pleasure.
Limericks or haikus, I don't mind.
To me poetry is just like treasure.

I write poems for every occasion.
Poems quick, fun and sad are my thing.
All you need is imagination and a pencil.
Now you know what joy poetry can bring!
TB: Thank you!
Last question: What is the question you wish you'd been asked? Please feel free to answer it.
NS: All the questions you have asked me are awesome. Those are questions I would have definitely asked myself. Thank you for this fun interview and for all your guidance and helpful hints. Most importantly, thank you for introducing me to the world of creative writing. I look forward to the next writing competition.
TB: Thank you for taking the time to take part in this interview. In the meantime, I can assure you that the 2014 competitions are live:
SSDA 2014Terra Incognita Competitions
Click Here for Adults Speculative Fiction
Click Here for YA Science Fiction & Fantasy
Click Here for Kids Science Fiction & Fantasty
Now we'd like to leave our readers with an excerpt of 'The Truthful Answer' by Nina Steyn.
If anyone was feeling hopeless, it was Will. Not because of him being an orphan, or having no money whatsoever. Will felt hopeless, because in 24 hours, the possibility of him dying was more than likely.

For over a century, Mossel Bay has been plagued by a creature that is so horrifying that the very mention of its name sends shivers down your spine. This creature is known as the Sphinx.

It appears to have the head of a wolf, the body of a cheetah, wings of an eagle and a snake as a tail. It brings terrible floods, long-lasting droughts, deathly earthquakes and diseases that could kill you in an instant. But, worst of all, is that it blocks the only road leading in and out of Mossel Bay. Nobody can leave or enter this town.
Rapunzel is Dead can be purchased as an ebook from Amazon or Smashwords and paper copies can be obtained from Megabooks.