Short Story Africa on Nick Mulgrew
Nick Mulgrew is one of the contributors to Feast, Famine & Potluck. His story made the long list after many rounds of blind judging.
What made him a particularly interesting entrant, however, was that even after hearing his story did not make the short list, he donated countless hours of his valuable time to make the anthology possible. After publication his story, 'Ponta do Ouro' went on to receive high praise from Diane Awerbuck. So we sent Tiah Beautement out to find out more about this generous and talented soul.
TB: I glanced at your twitter profile and read: freelance journalist, creative director at Paperight, editor at Prufrock and Sunday Times Beer columnist (which I am sure has you the envy of many friends). Each job sounds like a whole interview on its own. Goodness. Thus, first question: How do you know where you are supposed to be with all that going on?
NM: Usually I have no idea. My life is a whirlwind of beer tastings, yuppie parties, frustration at publishers, reading, editing, more beer tastings, and – at the end of all that – countless hours sat in front of my computer compulsively writing and rewriting. (I've rewritten my answer to this simple question about four times.)
In short: I've found it difficult to keep up with my obligations in the past. Now I have a diary. It helps.
TB: Prufrock is still fairly new to the publishing scene. How'd you get sucked in to it?
NM: I got involved through a Facebook status – romantic, I know. One night about this time last year, I found myself high on ambition. I expressed a desire to start a small review of books and non-fiction on my profile, and was summarily laughed at by many of my (much more experienced) writer friends. As these things turn out, however, I also got a message from an old friend and classmate of mine, Helen Sullivan, who very kindly invited me onto the editorial board of Prufrock, which at that time was still in its planning phases.
It's been an enriching experience. We're coming up to our first birthday this May, which I think is tremendously exciting. The response to our magazine – and the quality of the contributors we've somehow been able to attract – has been especially encouraging. South Africa has an immense pool of young talent that we've been able to draw from – including people writing in African languages, which is a part of our literary culture that I believe is still criminally underexposed. (An aside: we're four young people putting together a literary magazine out of love, mostly – and even we're finding that, honestly, it's not that hard to find excellent writing in Xhosa and Zulu. And our readers seem to appreciate it. I'd imagine that it's a similar situation in other African languages. So why are we – and I mean "we" broadly – stuck in this frankly ridiculous cycle of only publishing works in English and Afrikaans? I believe the hegemony of "European" languages in our literary sphere is mostly self-perpetuating, and I hope our small magazine can go some way to disrupting it in some way.)
We're looking to increase our production schedule from four to six issues a year and, as such, we're looking for more and more great submissions. We publish poetry, long non-fiction and short fiction. If you're reading this and want to be in our magazine, please drop us a line. We're all ears. (You can find us at www.prufrock.co.za)
TB: Good luck with the expansion. I can also say as a subscriber, it is a great mag.
Now tell me, who'd you blackmail to become a beer columnist?
NM: A few years ago I was unfortunate enough to be a blogger. I had just graduated from the University of Cape Town and didn't yet have a job. So I wrote about beer, and posted the reviews online, on a blog called "Suip!". It was iffy, initially, but eventually I got OK at it and had my writing about beer published in a few magazines – some overseas, but mostly here. When I got my job at Paperight, I put my beer blog "on hiatus" – a pretentious way of saying I didn't care too much about it anymore – and as I sunk my teeth into the publishing industry I thought that writing about beer was, sadly, behind me.
One day last year – I would say out of the blue, but it wasn't – I was asked by the managing editor of the Sunday Times' excellent Food Weekly supplement, Sue de Groot, if I wanted to contribute a column on beer to them. Once I'd stopped high-fiving my colleagues in the Paperight office, I said yes, obviously, I'd very much like to be paid to drink beer and think and write about it for money. Thus I combined my two favourite hobbies into a part-time job. Some days I feel like the luckiest man around.
TB: How does social media play into all these various roles?
NM: I'm still learning, to be honest. Some people get social media, and know how to use it really well – and I sort of don't. I mean, sure, I'm competent, I was a Myspace kid and all that when I was growing up – but I don't have the knack for professional social media writing, or understanding what makes something shareable. It's something I'm working on.
What I can say, however, is that you're a fool if you don't see the value of social media. I think it's totally fine if you don't use it, whether it's for moral or practical reasons, but social media is really what you make of it – they're tools, and how effective you are at using them all has to do with practice and proficiency and perspective. I think Short Story Day Africa's doing an excellent job with its social media, for example – it's helping the organisation punch above its weight and gain more traction and visibility than most initiatives of a similar size.
TB: Well, thank you. Very nice of you to say. Speaking of which, how did you hear about Short Story Day Africa?
NM: I was introduced to Rachel Zadok through my boss at Paperight, Arthur Attwell. Paperight had sponsored SSDA for the production of the 2013 anthology – the book that would become Feast, Famine and Potluck – in the form of me and my amateur typesetting skills. (If I can call them "skills".) Seeing as I was going to be typesetting the anthology that would eventually result from the competition, I thought I might as well submit a story.
It turned out that the story made the longlist, and would be published, which was a genuinely nice surprise. I felt as though I might get caught up in a conflict of interest problem, but I was assured I wasn't just let into the anthology because I would put all the selected stories into a pretty typeface.
TB: I can assure you that wasn't the case. Rachel takes all the names off the stories and submits them to the various judges blind. She has no say in the winners. (Nor do I for the kid anthology.) We just do the grunt work. But your answer has partly answered my question on why you put so much effort you put into the actual creating of the anthology. But the truth is, your help went far beyond typesetting. Which we're grateful. But what motivated you to keep on giving?
NM: Short answer: I'm selfish. If there isn't a flourishing literary scene for people like me, then I can't flourish.
Long (and truer) answer: I don't know. It's what I want to do? I'm generally a very busy person, which is something I know isn't a good habit, but it's in my nature. It's my family curse – workaholism, or something. It's not as nice as it sounds, always to be busy and always striving to do many things.
I suppose filling my days with projects that seem meaningful to me makes my work feel meaningful by proxy. But what's "meaningfulness"? I don't know – I'm a collaborative creature, though. I feel like if I can contribute and help someone else feel more assured in their work or help provide a platform for them to express themselves and have their art admired and contribute to the development of our literatures – in all of their forms and in any small way – then I think I'll feel like I've done something worthwhile with myself and the opportunities that have been afforded to me. I've experienced untold amounts of privilege in my life, and it's not that I feel like I need to "give back" or something disingenuous or smarmy or Woolworthsy like that, but rather that I wouldn't have the opportunity to do what I love with my life without the (often underappreciated and underpaid) contributions and sacrifices that so many people have made before and for me.
To do anything else with myself would be the truly selfish thing.
TB: Again, we thank you.
Next question: What fed into creating 'Ponta do Ouro'?
NM: I once went to Ponta do Ouro with my family, and my mother started crying during Mass on Christmas Day. That's about it.
TB: When I read your story I found myself highlighting your section on hitchhikers. Have you ever thumbed it?
NM: A few times. Perhaps the most memorable time was when I had come out of a concert in Johannesburg with a bunch of my friends from Durban and we realised we had no way of getting home. We thumbed down a bakkie and we somehow convinced them to take us back to a friend's house – perhaps the fact that we were all svelte 19-year-olds helped. Anyway, we all climbed into the back of this white Ford Bantam and set off down the highway. I remember how cold it was, especially for a summer's evening. There was the glow of streetlights and I remember seeing everyone smiling. The men in the cab in front of us were playing deep house or something similar. We resolved to jump off the back if anything untoward looked like it was going to happen – but of course nothing bad did happen and we got home safely. I remember drinking gin afterward.
I could have sworn there was a brilliant array of stars out that night too, but my experience of Johannesburg is that you can't see that many stars, so I'm probably romanticising it.
TB: Your line 'Kindness is easier to find when it's remunerated up-front,' is one I particularly liked. Do you have any favourite passages from 'Ponta do Ouro'?
NM: I am not particularly fond of "Ponta do Ouro", funnily enough, as (i) it was written in a trying time of my life, and (ii) it was the first piece of short fiction I'd seriously written and, as such, I think it's hilariously unrefined. (Even though Diane Awerbuck very kindly said that it was "Coupland-esque" in a review in the Sunday Times.) I feel like it was my "first pancake", so to speak – you know the one; the one that gets a bit too saturated with oil in the pan and doesn't quite brown up nicely, but you just douse it with syrup and eat it anyway.
I do like this bit, though:
"We follow the aerobics of Mass – the sitting, the restless standing, the hesitant genuflection. The first half hour passes in mutual unintelligibility, a game of mimicry between us and the congregation. The priest's words are slippery and spongy, twisting and falling over themselves. We respond in English, to the stares of the children."
I was raised Catholic and, as a child, I travelled extensively with my parents, usually following my dad to strange European and Australasian cities for his work obligations. Things change immeasurably between different countries, but one thing stays constant to me – Mass. Even though I seldom practice today, I find the liturgy to be a great comfort. There's a quiet beauty in it – the coming together of myth and community and routine. So I think this passage rings true.
TB: If 'Ponta do Ouro' had a soundtrack, what would it be?
NM: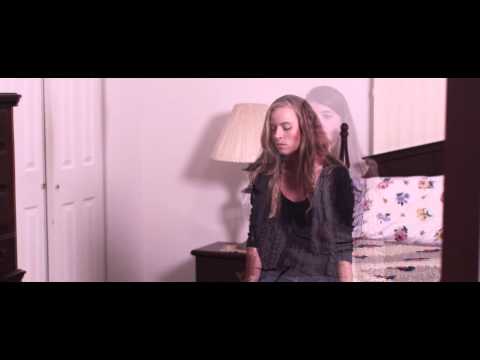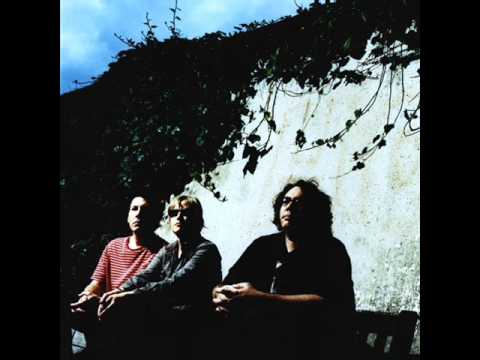 TB: Oooh, I've even heard of one of those. (I know terrible.)
Right, next question: Aside from work obligations, what sort of writing is currently occupying your time?
NM: I write short stories and poems in my free time. I feel like I'm not so great at either, so I'm trying to get better at both of them. I submit and get rejected and try again, and it can be both greatly discouraging and incredibly rewarding. I'm fortunate enough at this time of my life that the majority of my writing is simultaneously for work and enjoyment – I understand this to be a hugely enviable position.
I'm mulling over a return to UCT to start my masters in the English department. I'd like to focus on notions and techniques of verisimilitude in South African non-fiction – does that count as a work obligation? Perhaps next year it will be.
TB: Last question: What do you wish you'd been asked? Please feel free to answer it.
NM: I wish you'd asked me what my five favourite beers at the moment were, and I would have answered, in no particular order: Brewdog Punk IPA, Fraser's Folly Brandy-Aged Cask Ale, Vedett Extra White, Drie Fonteinen Oude Geuze, and Devil's Peak Vannie Hout Saison. I'm in a Belgian phase at the moment.
TB: Beer fans, take note.
Nick, thank you for taking the time to do this. Wish you the very best with whichever road you future takes you down.
   To read 'Ponta do Ouro', Feast, Famine & Potluck can be purchased at: Megabooks for paper, Amazon for Kindle and Smashwords for ebook formats.
NB! Short Story Day Africa 2014 Funding Campaign has begun. Please donate to our indigo campaign so we can keep SSDA alive!