Short Story Day Africa on Efemia Chela
Efemia Chela is the third place winner of the Short Story Day Africa 2013 competition. Out of our three winners, she was the least google-able. This may have something to do with the fact she was only twenty-one when she wrote 'Chicken'. (Yes, we're biting back our jealousy of such talent at her age.) So with our interest piqued, we sent Tiah Beautement off to go find more about this promising writer.
TB: Hi Efemia. Thank you for coming by my blog. I've followed you on twitter for a few months now, but confess to not knowing much about you. Could you share a few things about yourself?
EC: I'm a short noisy 22-year-old. I am half-Zambian and half-Ghanian but I've barely spent any time in either of my home countries. I am an above average croquet player and feel ill-at-ease when I'm not near the sea. I enjoy wine-tasting, black and white movies, art, fashion as art and film photography. When I was a little girl I wanted to be an Egyptologist but now I want to be a writer, graphic novelist, book editor and subtitler/translator. I have a largely under-used degree in French, Politics and Classical Civilisations and an Honours in Politics. My degree hasn't made me particularly hireable but Je Regrette Rien (I regret nothing). My favourite part of the day is actually at night when I fall asleep reading whatever I am at the moment. I've written one published short story so I'm very new to this.
TB: Goodness, you are a person of many layers. Speaking of layers, writers in Africa tend to have to be multi-taskers since their craft brings in so little cash. What other hats do you wear?
EC: I don't look very good in hats but I look nice in skirts. I wear an NGO skirt sometimes. It is grey houndstooth and fairly boring. I am also a freelance manuscript appraiser and editor which is a flared floral print that stops just above the ankle. Last week I was a bouncer's assistant and stamped people's wrists so they could get into the club – that was cheap black mini-skirt with a ketchup stain on it.
TB: With all you've got going on, how did you hear of the Feast, Famine & Potluck contest?
EC: I heard about it from people in my office. I submitted a story because everyone else in my office was entering Short Story Day Africa and I felt I had something decent to say in 5000 words. I was also tired of saying I wanted to be a writer, instead of actually doing any writing. I didn't think it would go anywhere or that my story was particularly good. So I was quite surprised at the result.
TB: When writing your winning story 'Chicken' did you plot it all out before you began, or did you snag an idea and let it all fly?
EC: I'm terrible at planning. I should probably get better at it so I can write quicker. 'Chicken' was not planned out. When I write it's like trying to remember a dream. There's an initial idea or statement I want to make and that is clear. Then I have to pull the rest of it, like the details, piece by piece out of my mind, often in the wrong order and the characters appear very hazily at first. It really comes together at the end for me after lots of editing and rewriting and shaking my characters by the shoulders and asking them to tell me more about them.
TB: I am big on editing and rewriting. Do you have any tips? Or is this where you make me feel hopelessly inadequate and say that 'Chicken' came out that beautifully on your first round.
EC: I actually don't like the initial writing part that much. Which is a little controversial to say. I find that part scary and embarrassing. My favourite bit is the rewriting, the problem solving and having to resolve issues within the story. The fine-tuning and the honing. I rearrange the structure of my stories a lot in the editing process. And when I'm stuck I ask someone I trust (2 people in the world) to have a look at it and give a very harsh critique and then I go back and re-write and hack things off and add things in. I consider myself done when I'm proud of what's on the page.
TB: I pulled some quotes from Feast, Famine & Potluck, including some from your own story. Do you have a favourite passage or quote from 'Chicken?'
EC: I have a couple actually:
 - His bathtub brew was mockingly clear.   Getting drunk on it felt like being mugged. -

- My mother desperate not to be upstaged by her husband reminded us all of her issue. The Fante chief's daughter, swathed in kente brought kontombire. It was a swamp-like spinach stew flooded with palm oil, thickened with egusi, specked with smoked mackerel and quartered hard-boiled eggs. It was carried to the table by three people, in a boat-shaped wood tureen from our mezzanine kitchen and the ancient forests of Ghana. Even her mother-in-law was impressed. She unwrinkled her forehead and loosened her fists a little, revealing her fingers stained so yellow by the sauce. -

- When I woke up in the afternoon, the noise echoed and resonated within me. It was embossed in my inner ear. I'd captured it all. My brother had mentioned once, the earth was a conductor of acoustical resonance. If it's true, maybe the same goes for people. The night played over and over again. I was there shrouded by night. I looked around the garden, with moistened eyes, from my corner, a bulb of white wine condensing in my hand. I saw growing piles of soiled dishes whisked away by staff. Cutlery gleaming like silver bones under the moonlight. The people, the scale, the grandeur. It wasn't really anything to do with me at all. -

- Gaudy prostitutes, swooped indoors like vampires at first glimpse of the rising sun and the garbage men part-time fathers of their children. -

- Sometimes at clubs like The Pound, I let old men call me a doll and dribble nonsense in my ear over synth beats and the squeak of pleather. I listened, smiled and was intermittently witty but generally I only spoke to say, "Double Jack, please." They were men who lived on promises. I starved on hope. This was 4th wave feminism. -
TB: Does music play any part in your writing?
EC: It does. I adore music. I never have a quiet moment in my life. I'm usually always listening to something – dream pop, negro spirituals, indie rock 'n' roll, space disco, trip-hop, classical music. It depends on my mood. I want my work to have a lyrical song-like quality. I listen to music while I'm writing. But I have a dress rehearsal where I read the piece aloud for the last time before I settle on it being the final draft. And then, no music, everything has to be quiet so I can hear how the words interact and play off each other and if they work well together.
TB: If 'Chicken' had a soundtrack, what would it be?
EC: The Soundtrack EP for Chicken would be: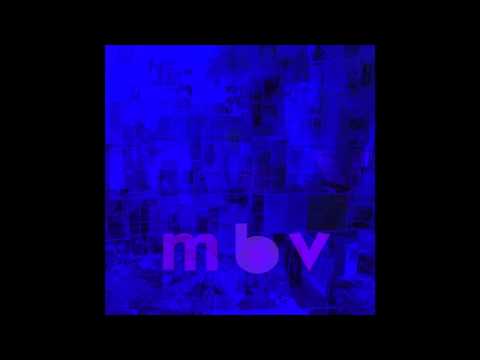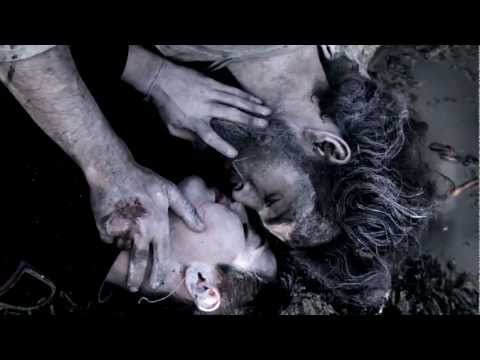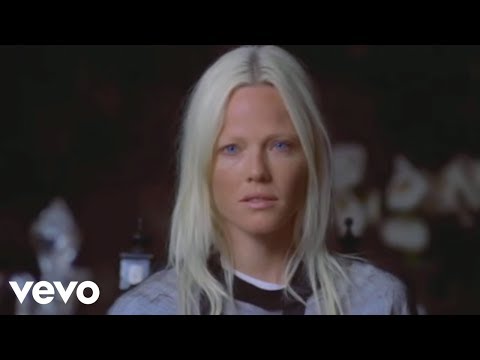 TB: I've followed you on twitter for a bit. What attracts you to social media? Is it simply a fun place to vent? Or does it play a bigger role in your life?
EC: Social media is really cool. I'm probably a bit too socially mediated. It takes up a lot of my time. I love to vent on Twitter and I use it as a repository for cool links I find on the web. I think I enjoy it most because I get to follow people from so many different backgrounds, living so many different lives, all over the world. Inevitably, it gives me ideas for things to write about in the future.
TB: Rumour has it you are taking part in the Writivism workshops and Rachel Zadok is your mentor. Could you tell us more about the program and how (if?) it benefits young writers?
EC: Writivism is going really well. I'm a writer that responds well to deadlines and specs, if you give me all the time in the world and all the space to write I'll never create anything good. We have to create a flash fiction piece, which is my first time doing anything like that as well as a 3000 word short story which is a challenge for a verbose writer like me. It's also so valuable to have an experienced writer's guidance and perspective on your work. It also helps that Rachel Zadok is a very invested mentor and great writer herself. It can be quite intimidating when you start writing. I felt very alone and like I had no idea what I'm doing but I think the secret is that most writers don't. I'd definitely recommend young writers apply to be a part of the program next year.
TB: And…what are you working on at the moment?
EC: I abandoned a graphic novel a while ago so I'm trying to resuscitate that and I'd like to write a murder mystery short story. Neither are going well at the moment. I need to devote more time to them and push myself more as a writer, I think.
TB: Well, find something because the reading public needs more from you. Okay, last question: What is the question you wish people would ask you? Please feel free to answer it.
EC: I wish people would ask me out. I'm tired of paying for dinners and drinks myself. But seriously, I wish people would ask me about my Honours mini-thesis that I nearly killed myself writing, titled, "Frantz Fanon, black female sexuality and representations of black beauty in popular culture and contemporary hip-hop."
Answer: It's a gripping critique of post-colonial popular culture that exposes the readers Fanon as a thinker and teaches you the dirty rap lyrics and about the pimp-ho nexus. It also charges young black Africans to create new, revolutionary creative spaces. Please someone read it. Please someone reference me. Please tell me I did not spend months of my life for something largely unread. Please.
TB: I wish you the best with that and all your work. Thanks again for taking the time to chat with me.
To read 'Chicken', Feast, Famine & Potluck can be purchased at: Megabooks for paper, Amazon for Kindle and Smashwords for ebook formats.